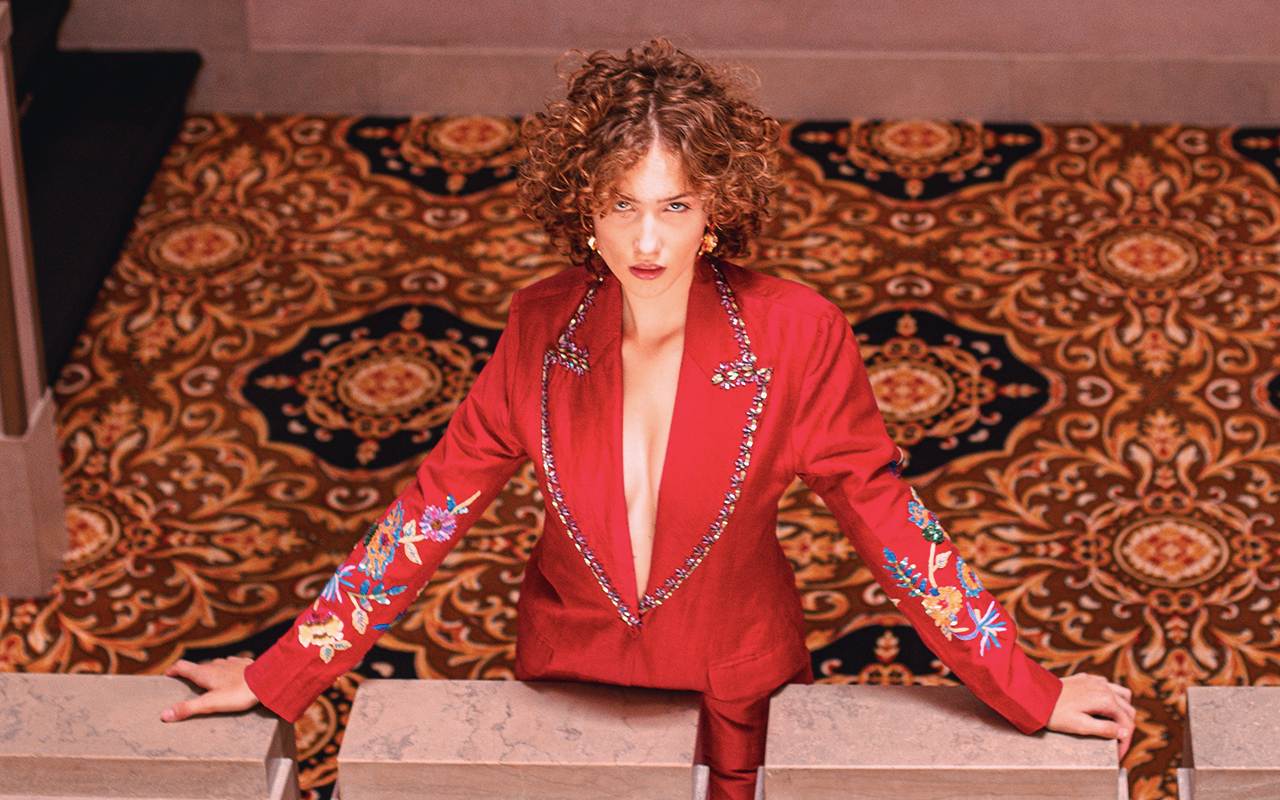 The fashion show of New York-based brand Là Fuori opens Venice Fashion Summer at Hotel Excelsior. The event continues on Thursday 28th of July 28, 2022, with Le Mani Sapienti
On a beautiful summer evening, the Hotel Excelsior and Venezia da Vivere presented the first event of Venice Fashion Summer, the event dedicated to sustainable, ethical, and artisanal fashion.
International fashion returns to Venice with the runway show of the spring-summer 2023 collection Sunset in Lisbon by Là Fuori, a brand committed to the valorisation and inclusion of the world's various artisanal textile cultures.
Là Fuori encourages young fashion
Là Fuori promotes sustainable and ethical fashion using organic fabrics and dyes handcrafted by a magical "tailors of beauty" female team.
"The goal is to give a face to the garments we make, through a narrative that celebrates the artisan as the true protagonist of all our collections," says Vidur Adlakha, the company's founder and CEO.
The new Sunset in Lisbon collection speaks of the atmospheres and patterns found in the monasteries of the Portuguese capital. New this year is a dialogue between precious fabrics of silks and chiffons and elements of feathers and crystals created with 3D design techniques.
Vidur Adlakha also presented Calcutta-based emerging brand Verb by young designer Pallavi Singhee, where colourful prints and floral fabrics enlivened free-spirited silhouettes enhanced by the precious embroidered and hand-decorated shoes Papa Don't Preach by Shubhika.
The next appointment with fashion in Venice
Venice Fashion Summer continues on Thursday 28th of July 2022 from 7 p.m. with Le Mani Sapienti (The Wise Hands).
Millesimal decorations, precious fabrics, hand-folded silks, embroidery and feathers applied one by one; six brands from Veneto: Neris Style, épaule 6419, Gaiofatto, (mine de rien), Myss Duval, Teod'amar, will present unique tailoring and design collections that have as their common thread the attentive craftsmanship of the masters of the art.
Le Mani Sapienti
Thursday 28th of July 28 2022, from 7 p.m.
Stucchi Hall
Hotel Excelsior, Venice Lido
The event is free and by invitation only.
For information write to info@venicefashionweek.com. It is necessary to wait for confirmation.
Official videos will be shot during the event and a live event will be streamed on the Instagram channels of @veneziadavivere and @venicefashionweek.
Photographs and videos will be taken during the event.
Dress code Black evening wear (only guests wearing black evening wear will be allowed entry).
Photos by Igor Serdyukov, Marco Sanfilippo, and Marta Formentello.