The fashion shows in Venice are back, starting with the Venice Fashion Week, which presents the New York brand Là Fuori and the Road to Barmer collection, a sustainable fashion and international craftsmanship company.
September 2020 in Venice: a resurgence full of events and initiatives, including the Biennale, The Venice Glass Week, the Film Festival and Venice Fashion Week, which presents the New York fashion brand Là Fuori with the Road to Barmer project. The fashion show on the island of Giudecca is the first 2020 live event of the Venice Fashion Week.
For the first time in Italy, the brand chooses Venice as their venue to present their new women's fashion collection inspired by a trip to the Indian land of Rajasthan. A charming private garden on Giudecca will host the event.
The project is structured and develops along three days:
Friday 11th September from 6 to 10 pm the collection will be presented with a fashion show, which for the safety of the guests is offered twice in the same evening: at 6 and at 8 pm. Afterwards fashion cocktails and music in the garden have been organized.
Saturday 12th September from 1 to 4 pm a round table will take place around the topics of craftsmanship, innovation, and sustainability.
Sunday 13th September from 10 am to 9 pm the atelier is open to discover more about their project and their collection.
Born in 2019 in New York, Là Fuori is a brand defined by its two young founders as a lifestyle brand; it is aimed at creating a community of 'nomadic and creative hearts committed to the enhancement and inclusion of craft textile cultures around the world'.
Suggestive ruins restored to their ancient splendor, fortresses marked by battles, breathtaking sand dunes, the elegancy, and the beauty of the Indian lands, are the inspiration of the new collection presented by Là Fuori in Venice.
A women's tailoring journey realized thanks to the support of Rajasthan's artisan women. Every detail has been thought out with great care and made by hand; the prints are created with organic dyes on innovative silks, embellished with precious finishes. Even the packaging is reusable, to reduce the impact of the fashion industry on water and the environment.
The Venetian appointment with Road to Barmer is an opportunity to immerse yourself in a true sensory journey of empathy and rediscovery of values and traditions.
The event will take place with the utmost respect for the person and in line with the anti-covid safety protocol.
It is for this reason that reservations for Road to Barmer appointments are mandatory and free of charge via email to events@belafuori.com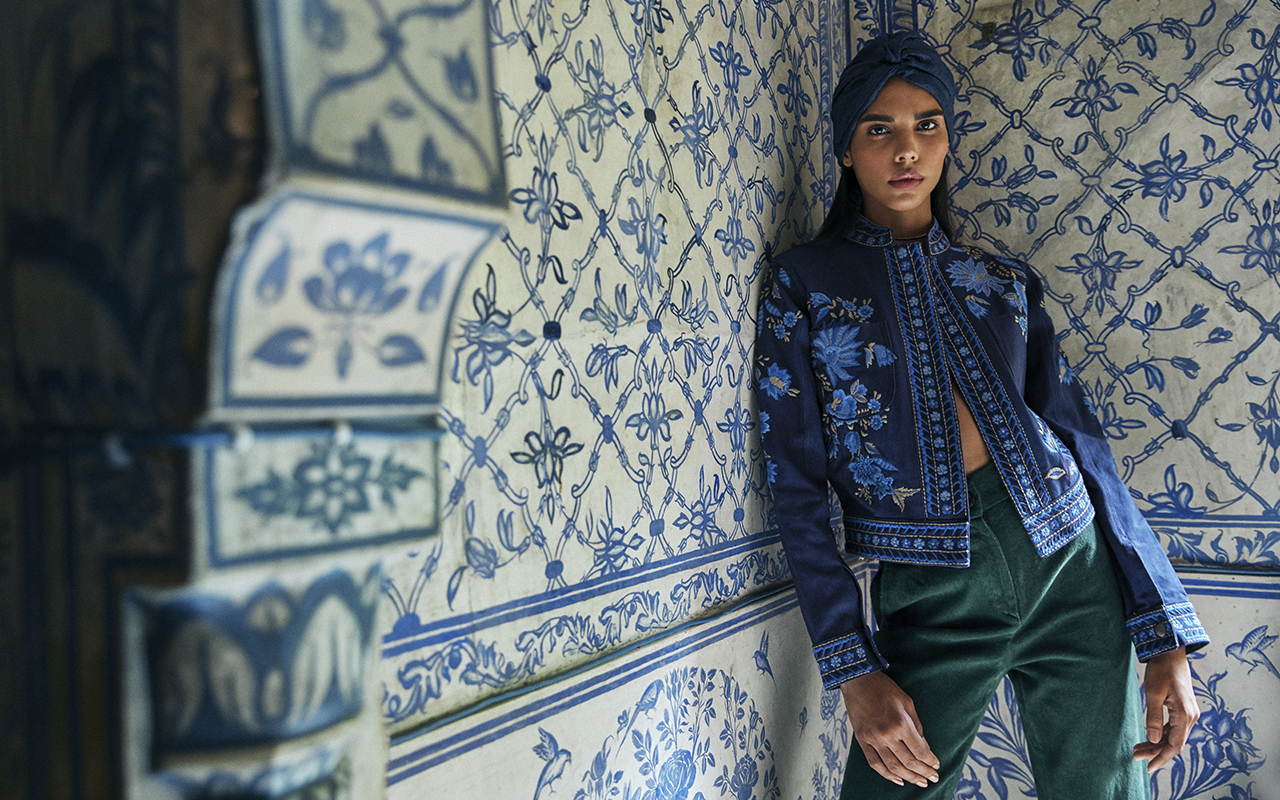 Road to Barmer
Venezia, Giudecca, Fondamenta San Biagio, 796
For information:
info@belafuori.com
www.belafuori.com