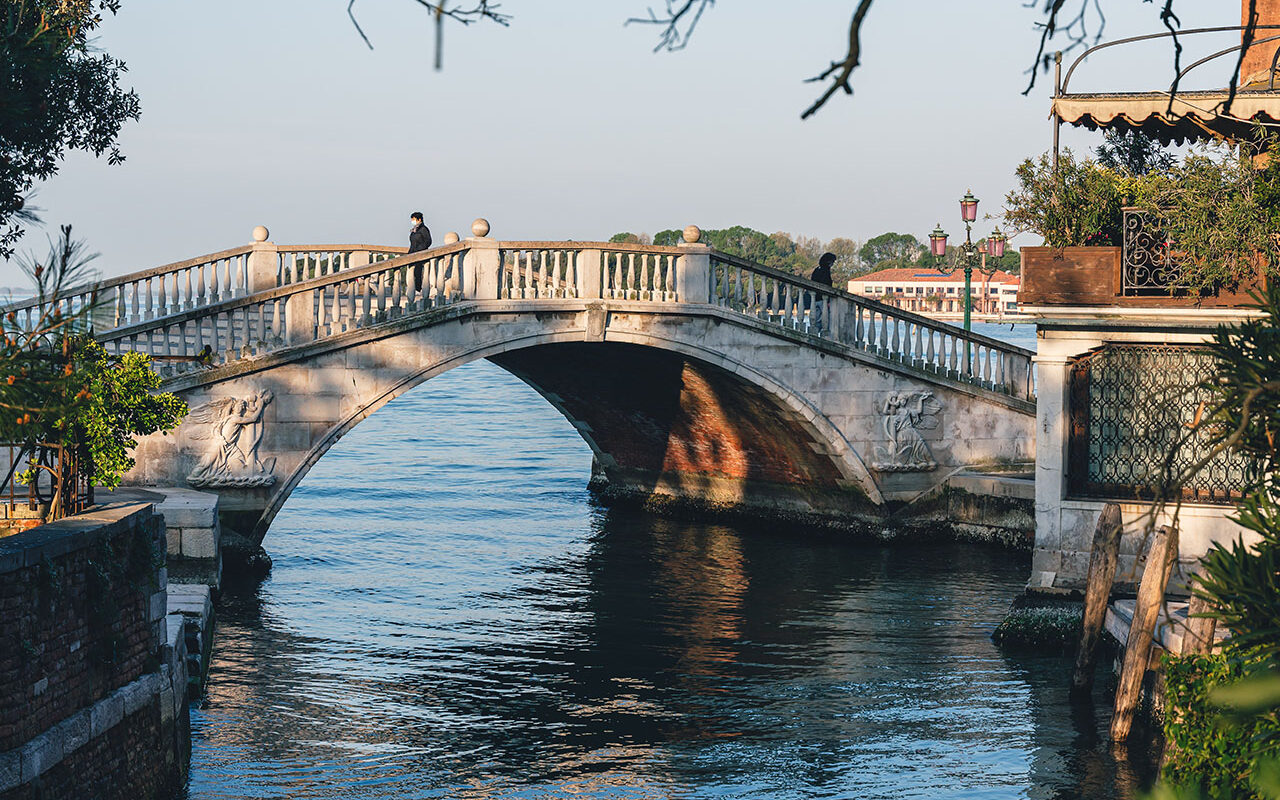 Adele Re Rebaudengo, President of the Venice Gardens Foundation, for #RiscrivereilFuturo envisions Venice as an International workshop of ideas and actions for a sustainable development that gives the meeting, thinking and contemplation places back to its people.
Despite being aware of the great difficulties that our administrative bodies at all levels need to face every day in a complex net of national and international systems, I wish I could now think of the island of Venice, and its lagoon, as "an island organically happy and prosperous". A city that knows how to reconsider its objectives, the meaning of its actions, the importance of defending and pursuing its founding values, in a well-being perspective that never forgets the essential balance between matter and spirit.
I believe it is essential to pursue the 'right measure' in all aspects of living the city, staying away from the dynamics of exasperated tourism, devoting strategic attention and important resources to the development of manufacture, crafts, restoration, the glass industry; with the aim of promoting a vital element as the residential areas, and of recovering public buildings, checking their correct and effective use.
I imagine a city that increasingly becomes an international laboratory for ideas and actions, a city that knows how to catalyze capacity and resources for a sustainable development through a public and private road system powered by alternative energy to reduce water, air and noise pollution.
A city that can still find the way to show its extraordinary exhibition capacity, to be a universal reference point, an opportunity to cultivate intentions worthy of being collected and a manufacturing production worthy of being distributed.
So, I think of a city that can also network its extraordinary public and private skills, universities, museums, the Biennale, foundations, universities, and theatres to redesign a path of study, research, and training.
And, considering my call for restoring and conserving parks and gardens, to reconstitute their structure and harmony, I believe it is important to give back to Venetian citizens their places of meeting, thinking and contemplation. Peaceful places where you can go for a walk or to read, activities that are not only moments of unnecessary leisure, but a necessity by virtue of their intrinsic value.
To offer a specific idea, remaining within my competence arena and of the Foundation that I represent, since in Italy the increasing shortage of gardeners specialized in the restoration and maintenance of historic parks and gardens, archaeological areas and monumental trees, has led progressively and inexorably to the decay and loss of the botanical and compositional complexity of many gardens, I consider indispensable the establishment of an International Triennial School of High Theoretical-Practical Training / Bachelor's Degree for "Heritage Gardeners", in synergy with the University.
"A peaceful army of gardeners", recognized by the state, based in Venice, expert in how to take care of this heritage so important for a physical, spiritual, artistic, and social well-being.
Adele Re Rebaudengo, President of the Venice Gardens Foundation, the organization that has restored and returned to Venice the Royal Gardens of San Marco.
For the #RiscrivereilFuturo project Venice Venezia da Vivere and Associazione Piazza San Marco have interviewed entrepreneurs, curators, cultural institution directors, university deans and teachers, hoteliers, event organizers and citizens, who live and work in Venice. An open debate with the citizens to create a city in harmony with the environment, work and its civitas.
The photos are by Settimo Cannatella, @seventhsoul, for Venezia da Vivere.