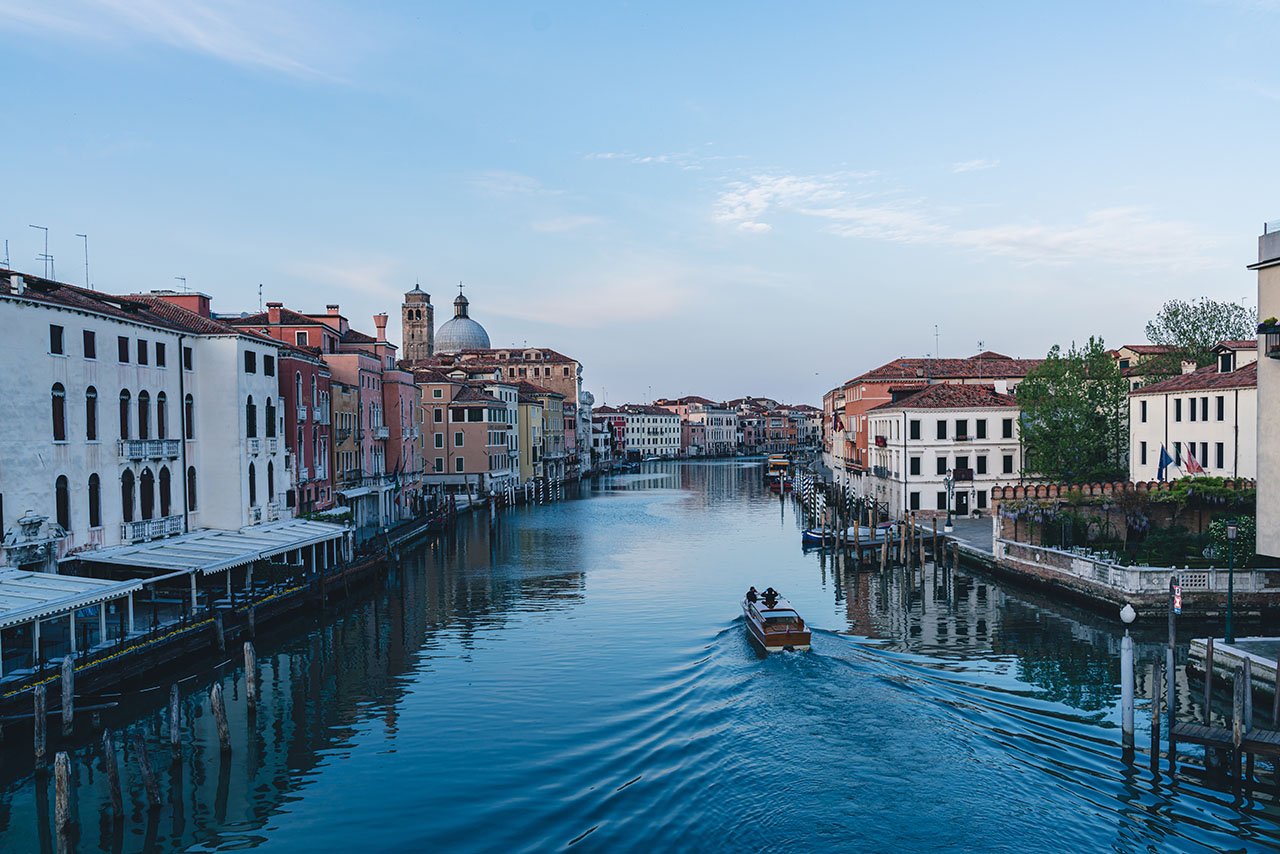 How do you envision Venice in the future? The city plans its rebirth with an open debate.
Venezia da Vivere and the Piazza San Marco Association have launched #RiscrivereilFuturo di Venezia, an open debate for the city's rebirth, considering that its future will depend on the choices we are making today.
How do you envision Venice in the future? This is the first interview question that has been made to entrepreneurs, curators, directors of cultural institutions, hoteliers, university rectors and teachers, event organizers and citizens, who live and work in Venice.
How do you want to #RiscrivereilFuturo (rewrite the future) of Venice? This question has been asked to all citizens through the social networks, virtual places where, during the lockdown, a real interest has emerged from all over the world for the fate of Venice.
In the coming weeks there will be many interlocutors involved in the search for a variety of innovative ideas and actions that Venice needs. The #RiscrivereIlFuturo project is a collection of ideas also to be used in politics, a compendium of possible and desirable futures that can always be consulted, and from which a city in balance with the environment, work and its civitas can be created.
These interviews are online on the websites and social profiles of the Piazza San Marco and Venezia da Vivere associations. These and several others that will be published throughout the month of May and they will become the guidelines of a forthcoming international online conference telling the day-to-day rebirth of Venice.
Read the first interviews:
Adele Re Rebaudengo, President of Venice Gardens Foundation, the foundation that has restored the Royal Gardens of San Marco, is envisioning an International School of Higher Education for Heritage Gardeners, and Venice as an international laboratory for sustainable development, to give back its citizens meeting, thinking and contemplation areas
---

Avv. Alfredo Bianchini, President of the Vedova Foundation, is envisioning scientific and cultural production centers that lead to concrete residential possibilities for a demographic and social reconstruction that will re-inhabit the city with true relationships
---
Alberto Cavalli, General Manager at the Cologni dei Mestieri d'Arte Foundation and curator of Homo Faber, is imagining a lively city, full of artisans where the applied arts of the future are studied, discovered, and created.
---

Alberto Ferlenga, Rector IUAV University of Venice, is suggesting starting again from Venice, a wise, safe city, an international laboratory of sustainable urban life

---
In the coming weeks we will publishing the following interviews:
Luca Massimo Barbero
Director of the Cini Foundation Institute of Art History;
Francesca Barbini
FAI Delegation of Venice;
Alfredo Bianchini
President of the Vedova Foundation;
Michele Bugliesi
Rector, Ca 'Foscari University of Venice;
Alberto Cavalli
Director of the Cologni dei Mestieri d'Arte Foundation and curator of Homo Faber;
Anthony Corner
Artist, Royal College of Art;
Alberto Ferlenga
Rector, IUAV University of Venice
Francesca Giubilei e Luca Berta
Curators, Venice Art Factory;
Lorenza Lain
President of the Academy of Fine Arts in Venice;
Fabio Moretti
Presidente all'Accademia di Belle Arti di Venezia;
Alberto Olivetti
Hotel Dragomanni and President of the Concave Consortium; 
Adele Re Rebaudengo
President della Venice Gardens Foundation;
Gianpaolo Scarante
President Ateneo Veneto;
Carla Ventura Plessi
Designer;
Eugenia Rico
Writer and journalist;
Guido Zucconi
Architectural historian and Full Professor at the IUAV University in Venice; 
Avv. Rodolfo Bevilacqua
Entrepreneur, Tessitura Luigi Bevilacqua.
The photos are by Settimo Cannatella, @seventhsoul, for Venezia da Vivere.